Posts by Maggie Boccella
About the Author
Aug 9, 2019 by
Maggie Boccella
Let's take a look at some of the biggest stories from this week, including the new LGBTQ Fellowship offered at the Vanderbilt University Owen School of Business.
---
Vanderbilt University's Owen School of Business granted its first Reaching Out LGBTQ MBA Fellowship to Executive MBA candidate Greg Geffre.
Reaching Out MBA (ROMBA) is a nonprofit organization that helps LGBTQ b-school students to develop their professional goals via scholarships, networking, and educational programming. This is the first year that the group will assist an Executive MBA, but Reaching Out MBA Fellowships have been granted to previous daytime students at Vanderbilt for the past several years.
Greg Geffre began his career with Wells Fargo in its financial crimes division, and shifted into a compliance analyst role at UBS after relocating recently to Nashville. He has participated in the Pride Networks at both organizations.  Of his experience, Geffre says:
"Coming to a new city, not having a graduate degree—I knew that was something I wanted to do. And I knew that now is the best time to do it … After the MBA, I'm hoping that I'll be able to start transitioning myself as more of a senior leader and start moving into more into a higher-level decision maker role. An advanced degree is necessary to do that."
For more on Vanderbilt's Executive MBA program, visit the program page. Read here for more on ROMBA.
---
This summer, the Marine Corps Scholarship Foundation honored USC Marshall alum and trustee William "Bill" Schoen with the Semper Fidelis award.
According to the Foundation's statement, "In the spirit of the award's meaning, 'always faithful,' Schoen was commemorated for his many contributions to the Marine Corps community and Marine Corps Scholarship Foundation's mission to empower Marine children in their pursuit for a higher education."
Schoen served in the Marine Corps from 1953-1961, and he has served as member of the Founders' Group of the Marine Corps Heritage Foundation. He also serves on the Advisory Cabinet of the Marine Corps Scholarship Foundation's American Patriots Campaign.  "The Marine Corps opened my eyes to the endless possibilities available through hard work, dedication, sacrifice, honor. This is one of the reasons that supporting other Marines and the Marine Corps in such an integral way is part of my life," says Schoen.
It is also, he continued, a reason that he pursued a career in business leadership. Schoen was founder and CEO of  Health Management Associates Inc., which he established in 1985. Under Schoen's leadership, the Florida-based corporation, which specialized in management of over 70 acute care and psychiatric facilities, earned a place in the Fortune 500.
Schoen received the USC Alumni Association's highest award for his achievements in 2016. Read here for more on Schoen and the Semper Fidelis award.
---
Faculty from The University of Texas McCombs School of Business hope to share their knowledge at South by Southwest (SXSW) in 2020, and they are asking for help from the public to nominate them for a spot at the conference.
Potential speakers have posted a number of possible topics on which they can speak at SXSW, and the selections and voting instructions can be found here. Voters can choose from such topics as cryptocurrency and big data in daily life. Other potential talks are The Power of Students as Policy Entrepreneurs, (in the Higher Ed category); Alexa, Call the Healthcare Cyberwarrior Hotline! (in the MedTech Category); and People Analytics and the Game of Life in the Workplace category.
This year's SXSW conference will take place March 13 – 22, 2020 in Austin.
---
Kuang-Yao Lee, Assistant Professor of Statistical Science at the Fox School of Business, has researched one of the most pressing issues of today: the problem of addiction among U.S. veterans.
The Veterans Administration has launched a study of one million veterans to track alcohol use over time in order to discover more effective treatment options. This is where Professor Lee's statistical expertise comes in. Funded by the Office for the Vice President of Research at Temple University along with the VA, Lee's process includes gathering data blood samples and health updates from veterans. The team's hope is to identify specific combinations of genes that result in addiction, in order to apply earlier interventions in the future.
"Previous studies have suggested [these genes exist], but mostly were only limited to small scales or restricted conditions," he says. "We want to use statistical models to find out if this is really a valid assumption. Our results so far suggest a very strong association."
While health records and blood testing have long been available to researchers with similar goals, big computing has reached a point where it can gather millions more data points and process them at an exponentially greater speed. Lee hopes to apply the same methodology of data processing for not only addiction, but for other genetic, behavioral, and health problems. Read more on Lee's research and on the VA's efforts here.
---
Berkeley's Haas School of Business and College of Engineering have launch a dual MBA/MEng degree program, beginning enrollment in 2020.
Aimed at early career professionals, the degree will help students to advance into leadership roles with a unique knowledge base. MBA/MEng Program Faculty Director Candace Yano, who teaches at both Haas and Berkeley Engineering, says, "The program will prepare students to meet industry demands for graduates who are both business- and technology-savvy and can lead technical innovation efforts—a combination of skills needed in Silicon Valley and beyond."
The demand for individuals with mastery of each field is great at companies such as Google, Microsoft, Apple, Boston Consulting Group, Citibank, KPMG, and Genentech. With multiple openings for jobs like principal architect, marketing analytics manager, strategy and operations manager and product manager, these organizations require the high level of understanding of how business grows upon technology.
Inspired by Berkeley's undergraduate Management, Entrepreneurship, & Technology Program (M.E.T.), the program will welcome 20-30 student cohorts during its inaugural year. Read here for more on the MBA/MEng degree.
Aug 7, 2019 by
Maggie Boccella
The Pacific Northwest draws an enormous pool of talented people to visit, to live, to work and to play—for good reason. The region's high concentration of startups and large, established companies appeal especially to current or recently graduated business school students. All the while, a thriving cultural landscape of tech, art, music, food, drink, and natural beauty make the area on par with Silicon Valley as a great American destination.
Portland and Seattle are clearly at the head of the pack when it comes to the most desirable Pacific Northwestern cities. In another installment of 'Which city should I choose?', we will compare the two in hopes of helping you narrow down your decision.
Seattle or Portland: Job Markets
Seattle and Portland are both major port cities in the U.S., and each are home to heavy industries like steel and aeronautics. However, both cities are known most recently as hubs for clean energy, tech and retail, drawing professionals from all over the world to work in these fields.
The Portland region has even dubbed "The Silicon Forest" for its abundance of tech and other types of startups. According to a recent report on OregonLive, tech employment in Portland expanded by 3.1 percent between December 2017 and the end of 2018; the fastest growth rate for the state in several years. While the statewide annual average income across all industries is $53,000, the tech average is $115,000 per year. Furthermore, the past year has seen the amount of startup funding invested new firms double, to hit the highest rate since the dotcom bubble.
Portland itself has an exceptionally low rate of unemployment, and a job growth rate that is 7 percent higher than the rest of the country. Along with tech/IT jobs, Portland offers numerous opportunities for related jobs in manufacturing, along with healthcare, retail and education. It's also interesting to note that Portland is 4th in the country for telecommuting.
Fortune 500 company Nike (founded in Portland), Adidas, Dr. Martens, Columbia Sportswear, and Keen all have headquarters in Stumptown, and Merrell and Under Armour have design studios here. The thriving restaurant, coffee and microbrewery scenes should not be overlooked either, as these are some of the most prevalent of Portland startups.
Seattle too, boasts a strong and diverse job market. According to Anneliese Vance-Sherman, a regional labor economist for the State of Washington, "It is noteworthy that at this point … all industries are seeing job growth. We are at a mature point where the benefit of growth is being felt in all industries." According to the state's Economic Security Department, tech, online retail trade, professional services (such as engineering and construction), and healthcare and manufacturing are all growth fields.
Seattle is home to a high number of Fortune 500 companies, and one that immediately springs to mind is, of course, Amazon. Nintendo, Microsoft, T-Mobile, and Expedia also have headquarters in the Seattle metro, in addition to retail giants Nordstrom and Costco, and global aerospace company Boeing. If you're seeking a role in the management, tech or finance end of the coffee business, Seattle is also the place for you. The city is home to Starbucks and Seattle's Best, as well as thousands of smaller producers of the beverage.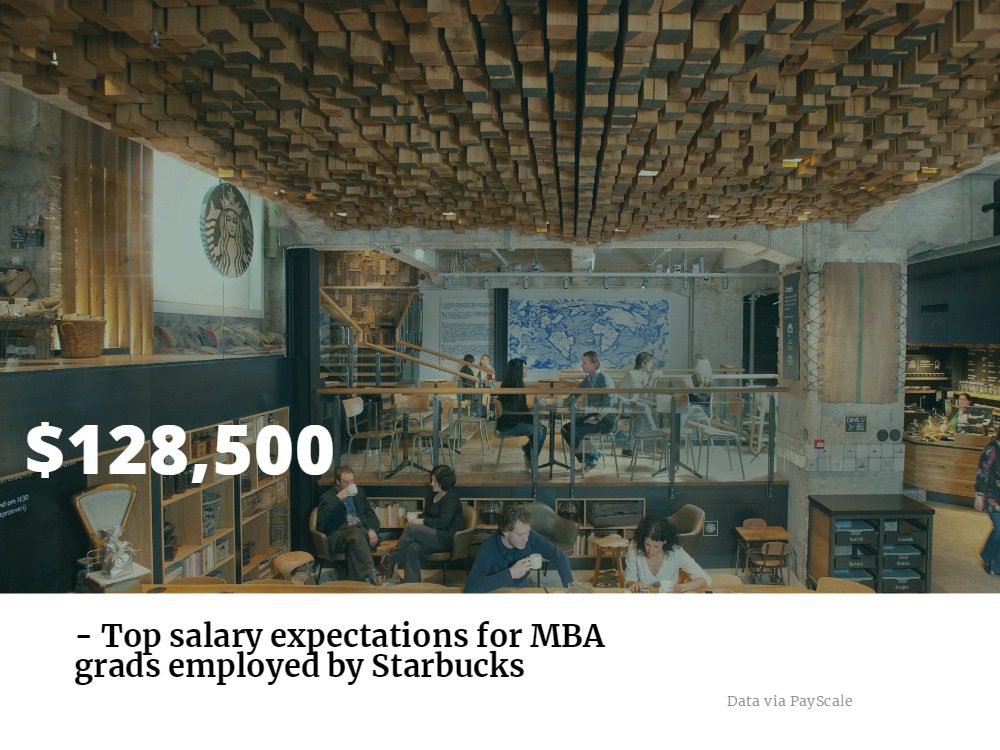 Seattle or Portland: By the Numbers
BestPlaces.net reports that Portland's household income, on average, is 23 percent less than Seattle's, but is 6 percent higher than the national average. Also, Portland is 27.5 percent less expensive overall than Seattle, with housing costs at almost 44 percent less. Numbeo's comparison of the monthly cost of living in each city reveals that for $5,000 per month, one can maintain the same standards for living in Portland that would require $6,000 a month. Here is a further look at some of the numbers, side by side.
Median income: $115,000 in Seattle, $80,000 in Portland
Unemployment rate: 3.1 percent in Seattle, 3.5 percent in Portland (compared to 3.9 percent overall in the U.S.)

Future job growth: 44 percent in Seattle, 42 percent in Portland

Average Rent: $2,000 for a one bedroom in Seattle, $1,500 in Portland
Seattle or Portland: Culture
Many visitors to both cities have observed that they are overall very similar culturally, Portland tends to be a bit more quirky—there's a reason for that "Keep Portland Weird" mural and the popularity of Portlandia. Street performers and food trucks characterize Portland's streets, and while Seattle has its fair share of street life, many say it feels a bit more "buttoned up." Portland is also smaller in population at 650,000 to Seattle's 730,000 residents, as well as geographically smaller.
If live music is your thing, expect an amazing array of options in both cities. Small venues can be found in large supply in both towns, as well as bigger stadiums. Each city also is home to thriving arts scenes that include large museums and small galleries. Even without the diverse music scene, sports fans feel at home in the both cities, with Portland's beloved Trail Blazers in the NBA and Timbers in the MLS, while Seattle's NFL franchise the Seahawks reign supreme in the Emerald City. While the NHL is looking to expand in the Seattle metro in 2021, the loss of the Seattle Supersonics in the NBA still stings (sorry).
Both cities are wonderfully walkable, and citizens have a high consciousness of sustainable forms of energy, design, and building. As mentioned above, Portland and Seattle both have exciting, cutting edge restaurant, coffee, and microbrewery communities. Eater has published definitive guides to both cities, and the debate rages on upon which is better.
As far as getting around, Seattle offers bus and monorail transport, while Portland offers more public transit options with streetcars, light rail, and buses. Portland is also known for a high number of cyclists, which many agree is more of a prevalent transit mode than it is in Seattle.
As both cities are situated on the beautiful Pacific Northwestern coast, their options for outdoor fun are some of each place's biggest draws. Seattle sits on the shore of the Puget Sound, and it boasts Lake Union, Green Lake, and Lake Washington for hiking and recreation. Portland too lies on both sides of the Willammette River and it's also close by the Columbia River. Portland's Mount Hood and Seattle's Mount Rainier also provide stunning locations for hiking, biking, and camping. Skiiers will find more options on Mount Hood than on Mount Rainier, with more resort locations on the former.
Yes: rainfall is a fact of life in these parts, with each city averaging around 37 inches per year. This doesn't deter most residents, however, from enjoying the great outdoors.
Seattle or Portland: Business Schools
As we've mentioned, the job markets in both Seattle and Portland are ripe with opportunities for MBAs. As far as places to study, the Albers School of Business and Economics at Seattle University, Foster School of Business at University of Washington, and Seattle Pacific University's School of Business, Government and Economics are all well regarded for its MBA programs. UW Foster, in fact, is one of the most well-regarded business school's in the world. U.S. News & World Report currently ranks it as the 7th best public business school in the U.S., and the 21st best business school in the entire country. The Financial Times and The Economist also rank the business school as one of the 50 best in the world.
Portland State, University of Portland, Willamette University, and Concordia University all offer strong MBA programs as well.
Aug 2, 2019 by
Maggie Boccella
Let's take a look at some of the biggest stories from this week, including former Obama advisor Valerie Jarrett speaking at UNC Kenan-Flagler.
---
NYU Stern Professor Ingo Walter recently co-authored a book addressing challenges faced by many Americans: their pensions and the systems funding them.
Along with colleague Clive Lipshitz, Walter wrote Bridging the Gaps, which aims to address the concerns of the working class with regard to their financial future.
"Ultimately, we hope to make a positive contribution to the search for solutions to public pension sustainability as well as unlocking capital to remedy America's persistent infrastructure gap," Walter says. "We hope that this study provides greater transparency to complex public finance challenges. It lays out a range of ideas that can be explored by responsible officials and policymakers."
The book gives innovative suggestions on how governments can finance pensions while investing money in the vital infrastructure systems that keep Americans employed. Lipshitz and Walter's research was part of NYU Stern's Infrastructure Finance Initiative, sponsored by the Global Institute for Advanced Study. For more on Walter, Lipshitz, and the new book, read here.
---
UW Foster School of Business recently earned top spots in the lists of the country's most influential researchers and schools for financial accounting.
Experts at Brigham Young University have compiled the data based upon the volume of research produced by a number of leading teams over periods of 6, 12 and 29 years. Foster comes in at FIFTH in the world among renowned institutions for financial accounting research.
The BYU data also explores the number of individuals with the most valuable contributions, and five faculty members from Foster have contributed in the period since 1990 to land on this list. Four Foster professors made the top 100 list for research performed within the last twelve years. Foster School of Business has also been acknowledged for its training of doctoral candidates who have been influential in the field of accounting.
Foster holds the number THREE rank for overall research record of its accounting Ph.D.s over the past six years, and fourth for alumni contributions since 1990. Read more on the ranking methodology and the listings here.
---
UNC's Kenan Flagler Business School recently held its first annual MBA@UNC Alumni Immersion, featuring former Obama advisor Valerie Jarrett. David Hoffman, Professor of Leadership and Organizational Behavior and Senior Associate Dean for academic affairs led the conversation.
From 2009 to 2017, Jarrett chaired the White House Council on Women and Girls, along with managing the Offices of Public Engagement and Intergovernmental Affairs. Prior to her service in the Obama Administration, Jarrett was chair of the Chicago Transit Board, commissioner of planning and development, and deputy chief of staff for Chicago Mayor Richard M. Daley. She also served as CEO of Chicago's Habitat Company.
Jarrett received her undergraduate degree in psychology from Stanford, at which point she decided to earn her law degree at the University of Michigan. After practicing corporate law, she shifted into public service after discovering that this was her true passion.
To the audience of Kenan Flagler alumni, Jarrett advises:
"You have a safety net with the great education you received. You can do it. You can try it. You can experiment. Work toward something meaningful, even when it's a grind. If you think you don't want to do it, don't. The only adventure is in the zigzag."
For more on the talk and the Alumni event, read here.
---
The Pepperdine Graziadio Business School announced its new partnership with Dignity Health Global Education which will launch a new online certificate in Healthcare Marketing.
Designed for both administrators and marketers in the healthcare field, the goal of the certificate is to further innovation by training staff in strategic marketing and communications skills. According to Kurt Hayes, Chief Learning Experience Officer at Dignity Health Global Education, "Rapid technological advances coupled with societal and regulatory [factors] make it imperative to stay ahead of the curve."
The certificate is comprised of nine units, and it can be completed in nine weeks with an average of six hours per week of studying and coursework. Lynda Palmer, faculty practitioner at Pepperdine Graziadio, says, "This is a unique program that teaches marketing concepts with a healthcare spin … It will equip healthcare professionals with the tools they need to develop [effective] strategies for their organization."
For more on the new Healthcare Marketing certificate, read here.
---
Georgetown University's McDonough School of Business has announced that it will deliver a Gender Equity Executive Leadership Program beginning this summer in Amsterdam. Participants from 17 energy utilities from around the world will participate.
In partnership with the United States Agency for International Development (USAID), McDonough began the program in 2018 with individuals from 21 countries including Nigeria, Jordan, and Kenya. The goal of the program is to train utilities to instate gender equity practices across every level of their organizations.
Brooks Holtom, the program's Academic Director and Professor of Management at Georgetown McDonough, says, "This program has helped participants think deeply about how they can positively contribute to the active recruitment, development, and retention of women in male-dominated positions and industries."
Beginning with a week-long in person module, the program also employs virtual modules. It concludes with a final in person session at McDonough in 2020.
Osinubi Oyinlola, a 2017-18 participant from Nigeria, says, "The program has changed my perception of various aspects of my job as head of organizational development, which includes policy formulation, recruitment, and manpower planning. I have learned to consider gender equity [at all times]."
Read here for more on this year's program.
Aug 1, 2019 by
Maggie Boccella
If you've got your MBA in hand or if you soon will, a supply chain career is worth exploration. This article will look at how you can launch a supply chain career, the typical salary ranges for supply chain management (SCM) and supply chain design roles, and some of the top MBA programs if you seek to develop or begin a career in the field.
Jul 26, 2019 by
Maggie Boccella
Let's take a look at some of the biggest stories from this week, including the new Boston University Online MBA at the Questrom School of Business.
---
Boston University's Questrom School of Business will partner with online education platform edX to establish an Online MBA, set to begin in 2020.
On news of the announcement, Boston University President Robert A. Brown says, "With the online MBA, we're seizing the initiative to offer a major degree for which we believe there is global demand. Higher education must evolve in a fast-changing world. We aim to lead in this evolution."
Applications officially open on August 16, 2019 and tuition will be $24,000 per year. edX was designed from researchers at Harvard University and MIT in 2012. Since its launch, it has gained more than 21 million users from every country across the world. Chrysanthos Dellarocas, Associate Provost for Digital Learning & Innovation, says, "Through this degree, BU opens itself to the world in a manner we haven't done before."
edX started offering Master's programs last fall, including a master's in analytics from the Georgia Institute of Technology and a master's in computer science fro the University of Texas at Austin.
You can read here for more on the online MBA and on edX.
---
Professor and economist Brad Barber of UC Davis Graduate School of Management recently weighed in on the question of the effect of human error in investments. Comprehending biases, he suggests, is the key to improving decisions.
Behavioral biases cost investors 4 percent per year, according to Barber. In a recent article in financial news publication Raconteur, Barber's research was cited as was that of his colleagues. On the topic of bias and error in investing,
Barber's colleague Craig Burgess says:
"We are pattern-seeking primates, which is useful for hunting prey, but terrible for complex tasks such as investing. So, we are now regularly prone to hundreds of biases, too deeply ingrained to overcome without removing the human from the process."
'Passive investments,' or those completed via carefully designed software processes, are cheaper than investments performed by a fund manager, and absent of the inherent biases of humans. Many managers, however, argue that skilled 'active investors' can beat the effect of bias and error to greater effect than machine learning. For more on Barber's research, read his profile. For the full Raconteur article, read here.
---
This year's INTERSECT@CMU Health Care Innovation Conference will take place on September 13, 2019 at the Tepper School of Business.  Registration opens in August.
Among the topics covered by this year's speakers and panelists will be delivery methods, policy, and emerging technology. Last year's INTERSECT conference was part of a two-day celebration to commemorate the opening of Tepper Quad. It was also the conference's inaugural year.
Opening remarks last year were offered by CMU President Farnam Jahanian and Tepper School Dean Bob Dammon. Jerome Presenti, VP of AI at Facebook, Inc. delivered a keynote speech. Panels covered the growth of smart machines in everyday life, along with the potential of blockchain to revolutionize economies.
To stay posted on this year's speakers and panelists, visit the INTERSECT@CMU 2019 site.
---
The USC Marshall School of Business recently announced a $1 million gift from Andrew Tavakoli, MSBA '86, which will lend support to the Master of Business for Veterans (MBV) program.
The gift will establish the Andrew Tavakoli Family Endowment for MBV Students, which will enable veterans who show exemplary leadership skills and academic performance to advance at USC Marshall. The MBV is a one year graduate program for veterans, active duty, and reserve personnel. It was created to allow vets and those currently serving to apply their military leadership and strategic skills in business settings.
"My hope is that no qualified veteran or active duty personnel would ever be prevented from joining the USC MBV program for lack of financial resources," Tavakoli says of the gift. He is a member of Marshall's Board of Leaders and the Los Angeles World Affairs Council. Along with a MSBA from Marshall, Tavakoli holds a BSEE degree in computer science from the University of Pittsburgh and an MBA from California State University Long Beach.
MBV Program Director James Bogle says:
"I truly appreciate Mr. Tavakoli's support for our veteran students in the MBV program. In our conversations, it quickly became clear that Andrew recognizes the unique potential that former military leaders bring to the business community. "
Read here for more on the MBV and on Andrew Tavakoli.
---
Janis Moore Campbell, Director of Graduate Professional Development for the Temple University Fox School of Business' Center for Student Professional Development (CSPD) recently offered some helpful hints on how to rise to the top of the applicant pool during your job search.
According to Campbell, the "experience of you that you promise" to an employer is just as vital as your GMAT scores or strong academic record when designing your resume. Most employers want to know what it's like to work with you, just as much as how well you will perform on any given project.
Campbell outlines the following guidelines in honing in on your brand.
Take a realistic look at your presence on the Internet.

What have others said or posted about you? How well do you come across in light of your future bosses?

Use facts, not opinions.

Recommend, as opposed to asking to be recommended – Strengthen your network by reminding others of your presence. One sure way to get others to remember you is by mentioning their  accomplishments.

Strategically volunteer in a capacity that is similar to your career goals.
Participate in trade associations

Attend events and publish articles in your areas of interest and expertise.

Join a network through trade associations
For more on the CSPD and for links to their social media sites, click here.
Jul 24, 2019 by
Maggie Boccella
In 2019, landing a job in tech during or after your MBA studies is a wise move. As covered in a previous ClearAdmit article, a specialization in the field can lead to a broad and ever increasing range of career opportunities.