Home
»
Washington D.C. 1-Year MBA Programs | MetroMBA
Washington D.C. 1-Year MBA Programs

Here is a guide to good business schools in and around Washington D.C. that offer 1-year MBA Programs.  Please note that if a program is more than 12 months, this information is listed underneath the school name. Click on a program profile below to see if you meet the eligibility requirements for that program.
Kogod School of Business – American University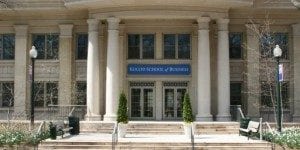 The lone MBA in the Washington DC metro that can be completed in around one year is the American University Kogod School of Business Online MBA, which can be completed in around 15 months.
Find the graduate business management program that fits your needs.
News by Category
Admissions Assistance